Expedite the Writing Process.
ClipClip facilitates frequently recurring tasks and streamlines the writing process, enabling writers to work more efficiently through deadlines.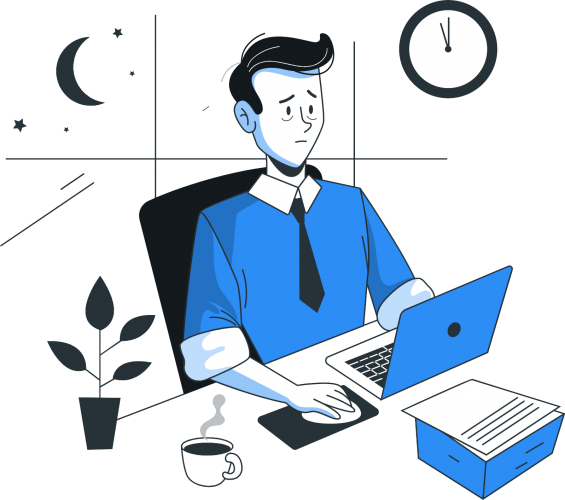 Whether you're an author, freelance copywriter, or journalist, all writers will know that extensive research is the foundation of quality content. Nowadays, this is often conducted online, which is an ever-growing source of information. Sifting through this to gather anything of value can be time-consuming and often leads to distraction.
Moreover, the transition to digital platforms has enabled the immediate publication of content, leading to increased pressure to deliver written work more frequently. Writers have had to adapt to a faster-paced world, often at the expense of their own well-being.
To streamline research and content creation by expanding the functionality of the clipboard. Writers will be able to use ClipClip to gather and organize their research, utilize extracts from multiple sources, accelerate through content drafting, automate formatting, and ultimately expedite their writing process. Furthermore, the goal is to liberate writers to enjoy writing once again and to make more time available for other tasks such as personal development and generating leads.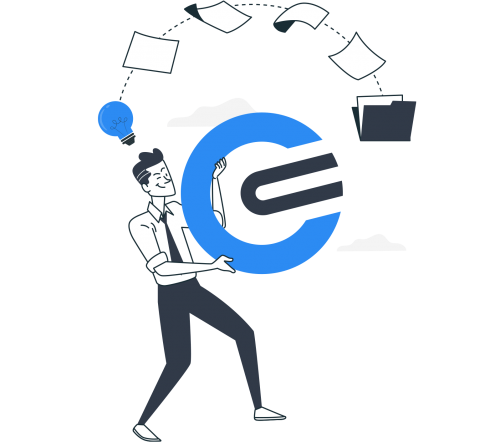 ClipClip features for Writers
ClipClip streamlines a writer's work through the following features:
Sort clips into multiple folders based on chosen criteria (e.g. clients, subjects, quotes, statistics, etc.).
Declutter your drafts by storing useful quotes and data in your organized ClipClip folders, which can be easily accessed when you require them.
Save templates and document formats for different styles of content (e.g. manuals, research papers, emails, writing proposals, source requests, etc.).
Store quotes, facts, and statistics for future easy access without cluttering your bookmarks bar or content documents.
Store frequently asked questions for clients or content requisitioners.
Save useful extracts and information from texts/sources to refer to in written content.
Save blurbs, content extracts, and summaries to share with prospective publishers and readers.
Drop-in extracts from external sources to your content so you can rewrite it to prevent copyright infringement and plagiarism without having to change between tabs.
Capture video clips to embed into a blog post.
Save images and infographics to share in your articles.
Password-Protected Folders
Securely store contact information for interviewees, informants, clients, etc.
Rapidly insert infographics, screenshots, videos, and images to your content by filtering for different file types in the paste menu.
Share excerpts of your content with clients, publishers, and/or employees by saving them as clips directly to the Cloud.
Take screenshots of content to review in an article.
Save and share images of product descriptions or reviews to use in your content.
Capture a social media post to share in a blog post.
Grab an image of a real-time graph to support your written content.
Annotate a page of your book to highlight points for your requisitioner/publisher.
Emphasize a point that you make in your written content by annotating a supporting image.
Record and insert GIFs into your online content to avoid linking and drawing your readers away to external sites.
Record short clips or full videos to support your written content.
Easily change the format of a reference using the text formatting options (e.g. APA Citation, Harvard Referencing, etc.).
Change the text type, size, and color to fit the formatting requirements of your publisher.
Copy a clip in lowercase and paste it as a title or heading with your chosen style of capitalization formatting, eliminating the need to edit it manually.
Paste saved clips numerically to create a list of contents for your written work. Select multiple items to sort by using Ctrl or the search feature to paste relevant work samples.
Automatically delete unnecessary white spaces and/or underscores after copying extracts directly from a website.
Quickly identify the source of a saved statistic or quote by using the Search in Browser feature.
Extract Text From Image (OCR)
Travel food bloggers can use optical character recognition to extract text from an image (e.g. restaurant menu).
Provide translations for your readers to support second language learners.
Travel bloggers can include helpful phrases or key vocabulary with readers
And that is not all, ClipClip does much more!
"As an author, I copy and paste things all the time. ClipClip has been a huge time-saver and, when I'm doing research, it makes the management of all the information and facts I gather and use really easy."