Giphy capture for windows is a big name in screen recording and GIF creation. However, it provides a limited user experience as an iOS-only app.
Fortunately, if you are looking for Giphy capture alternatives for Windows, many new state-of-the-art tools are available as a GIF recorder, screen recorder, and MP4 recorder.
Everyone likes to send GIFs, but finding the right one pre-made can be difficult. Luckily, Giphy capture alternatives for Windows will enable you to make the perfect GIF for the situation.
Best Giphy Alternative – ClipClip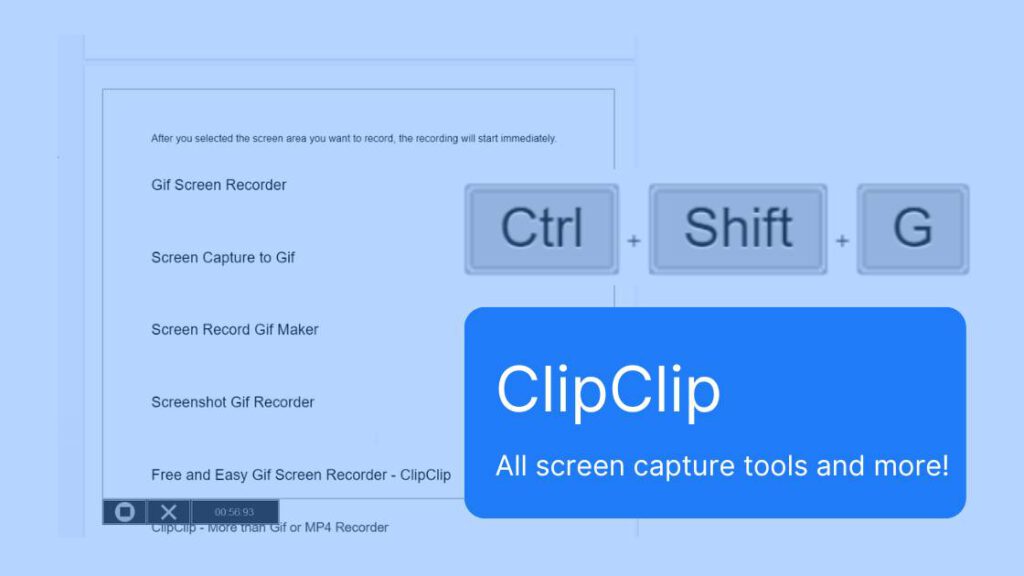 ClipClip will allow you to record part or whole Windows screen with a simple shortcut – CTRL + SHIFT + G. With ClipClip you not only can capture GIFs, but you can also record your screen as MP4. It's a simple and intuitive tool that can work as a screenshot tool, video or GIF recorder.
With ClipClip, your recorded GIF will be saved on your computer and you will be able to share it in a matter of seconds. That's because ClipClip is a productivity tool that can improve any workflow. ClipClip is not only a clipboard manager that remembers anything you ever copied and makes it easy to paste it again. ClipClip also can covert any information with use cases like:
Extract text from an image
Capitalize copied text before pasting
Screenshot or record any part of your screen
Copy and edit before you paste (images or text!)
100+ other different small tools are active on ClipClip
ClipClip is a Free Giphy Alternative for Windows
Almost no Windows user thinks they need a clipboard manager, because they never assume that the computer can remember everything you ever copied and allow you to organize it in folders. If that's something that you feel could improve your Windows PC, try ClipClip and you will also get all the same functionality that Giphy capture can give you.
ClipClip is a great FREE lightweight Windows tool that can record your selected area of the screen as a GIF… but you will definitely also use more ClipClip features, because of 100+ other small tools that ClipClip has inside it.

Changed my work speed forever!

Aivaras – ClipClip Power User
You can get ClipClip here. Or…
How to use ClipClip to record GIFs on Windows?
To capture GIFs on Windows with ClipClip, you simply need to Install ClipClip on your computer.
When ClipClip is running on your computer, simply press CTRL + SHIFT + G to record a GIF.
This will open a selector tool and you will be able to select a part of your screen you want to record. Neat right?
After you selected the screen area you want to record, the recording will start immediately. It will look something like this…
Press stop if you are done recording, wait a couple of seconds until you hear a small *click* noise, and then paste your GIF. You will be able to get results like that…

Press stop if you are done recording, wait a couple of seconds until you hear a small *click* noise, and then paste your GIF. You will be able to get results like that…
ClipClip is the best and the most simple to use GIF recording tool that will also allow you to use hundreds of other small tools. Looking for something different than ClipClip? Here is a list of 10 more other GIF recording tools that will be able to work on Windows.
GIF Screen Recorder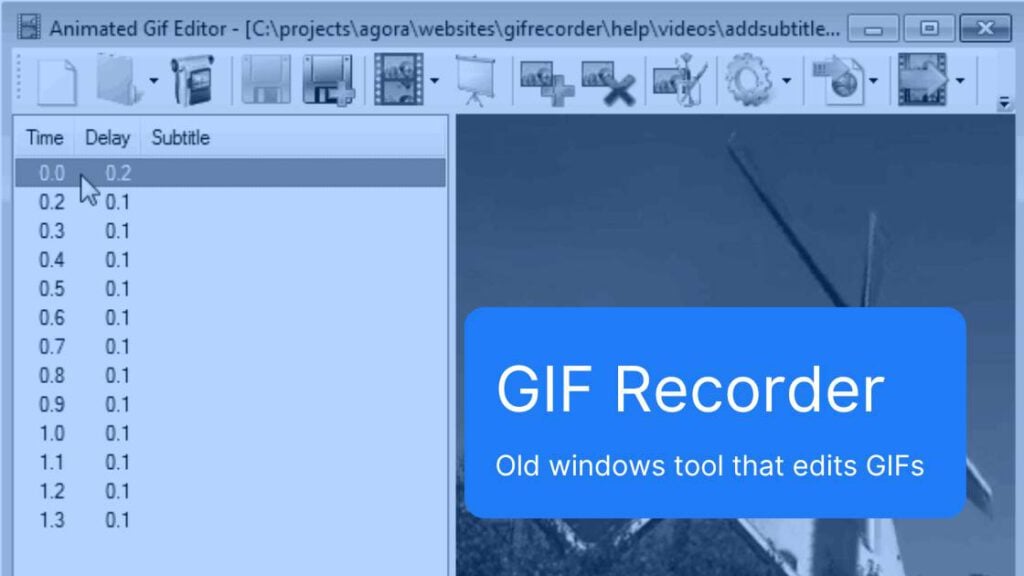 Available for: Windows XP (SP3), VISTA, Windows 7, Windows 8, and Windows 10.
The full version has a one-time cost to download. A free unlimited time trial is available for download, with the condition that the free version places a watermark on all the files.
GIF Screen Recorder is a powerful screen recorder and screencasting tool. The main perks of the software are that you can tailor the region of the screen you wish to screengrab and choose the frame rate length of your recording.
Once the desired portion has been recorded, the audio can be stripped and made into a separate .WAV file that can be synchronized to the gif with a custom start and stop point.
In addition, GIF Screen Recorder is easy to use. It has an editing mode that allows you to create gifs or set up seamless presentations in a bite-size form, including the ability to add subtitles and export image frames.
AceThinker Screen Grabber Premium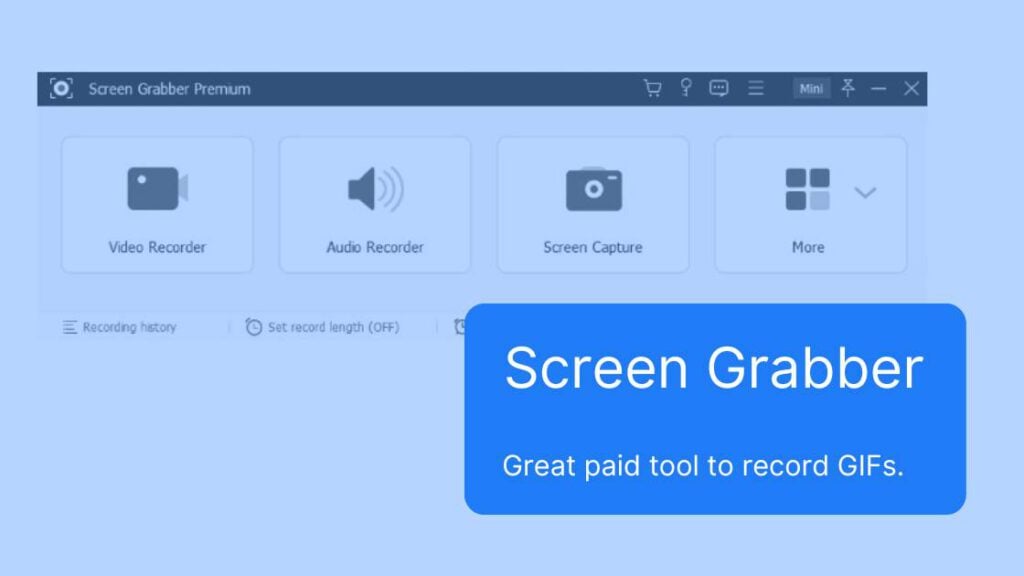 Available for: Windows 7, Windows 8, Windows 8.1, and Windows 10.
Free to download on the website but requires a monthly license or lifetime purchase to continue past the trial.

AceThinker Screen Grabber Premium is free-to-try software that gives users freedom in screen grabbing by letting them choose whether they wish to capture in full-screen, webcam, video calls, or using region mode.
You can use Screen Grabber as a screenshot recorder as well as to capture the audio from your system sound and microphone while screen recording occurs for later use in presentations. A unique "Task Scheduler" feature enables you to add a specific date and time stamp while recording.
ScreenToGIF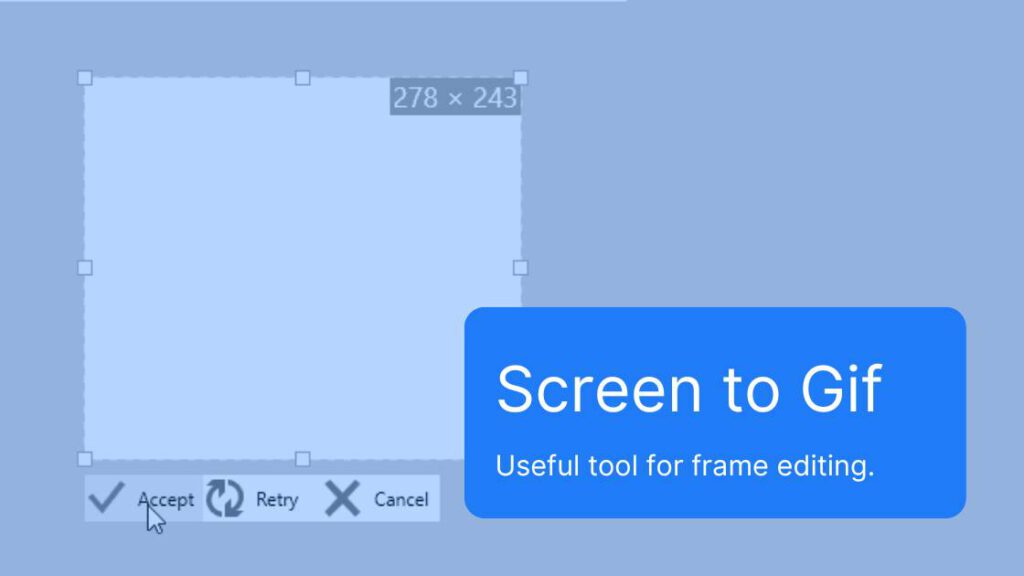 Available for: Windows 7 SP1 and later.
Completely free to use. You can make a donation if you like the program.
The free ScreenToGIF allows users to record and create GIFs, and it features an annotation program. Its proponents say that the program is niche-oriented and best for short videos.
ScreenToGif's interface is user-friendly and used for personal GIFs and industry videos to show bugs or create presentations.
While the program offers high functionality, it's also easily accessible; the recorder, webcam, board, and editor are highly visible in a layout that makes sense.
GifCam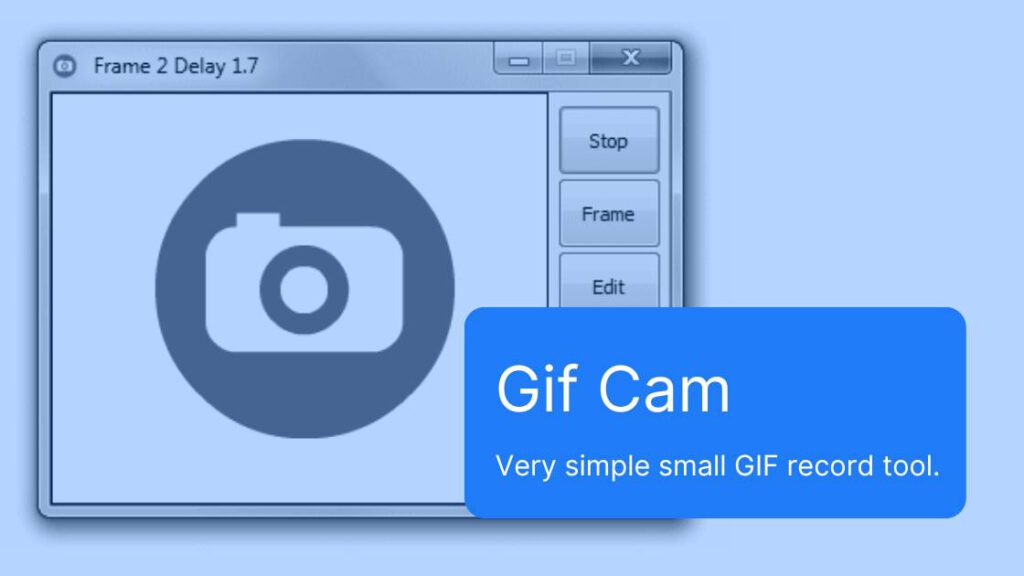 Available for Windows 10, 8, 7, Vista, XP (There is some lost functionality with XP).
Completely free and offers the ability to donate if you like the program.
GifCam has a wide range of capabilities, including capturing mouse movement, adding text to each frame, and delaying output. Automatic frame delays, in particular, are a powerful tool GifCam offers as a screen recorder.
The editing features of GifCam are great, too. You can remove frames, choose five color reduction schemes, and detect and compress frames. The personalization of GifCam and the special effects make it an appealing alternative to Giphy capture windows.
GifCam is an excellent free Giphy Capture alternative for Windows, especially if you're looking for a program to personalize your GIFs and make them your own.
Fraps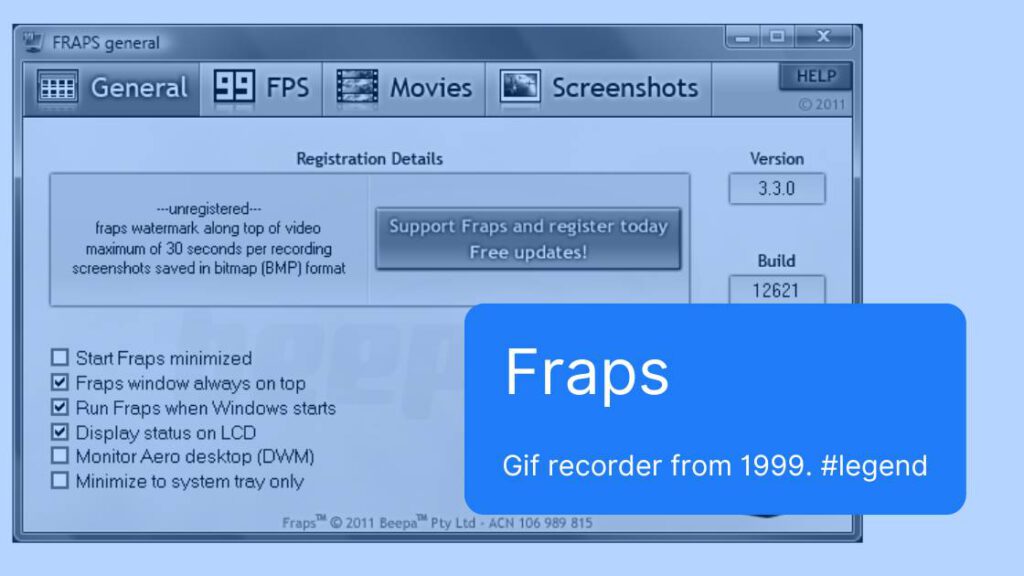 Available for Windows XP, 2003, Vista, and Windows 7.
Free trial. For full functionality, you need to register, and the free option only includes 30-second screengrabs, but there are no watermarks or other restrictions.
Making its debut in 1999, Fraps has been helping computer enthusiasts and gamers screen capture and capture real-time video with its easy-to-use interface and high functionality.
Fraps is a popular tool amongst gamers because it can help make a video game more shareable. You can create gaming memes and screen record games for showing off later or uploading to video sites.
While it's a program that's been around longer than Youtube, Fraps offers frame rates that range from 1 to 120 FPS which puts it ahead of the other Giphy alternatives.
Gyazo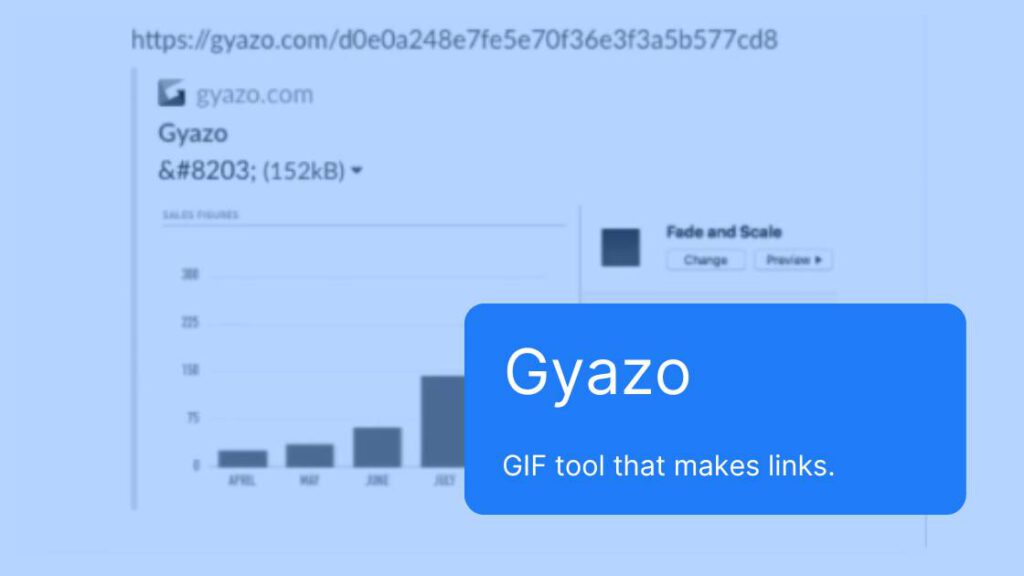 Available for Windows 11, 10, 8.1, 7
The free version is available with limited features. Paid versions are available with Gyazo Pro and Teams.
Gyazo is a straightforward recording program that allows you to record and create GIFs on any platform, including your smartphone. Customers can choose the free version with limitations on how long their GIFs can be or opt for a paid version to unlock the other features.
The first step will be screen-grabbing part of or all of the screen and then making a GIF from it, or with the pro (paid) version, you can add annotation, texts, arrows, and other fun effects.
Fans of Gyazo enjoy it for training and educational purposes like demonstrating how to troubleshoot a computer program or sharing financial data with a client using short GIF screen recordings.
VClip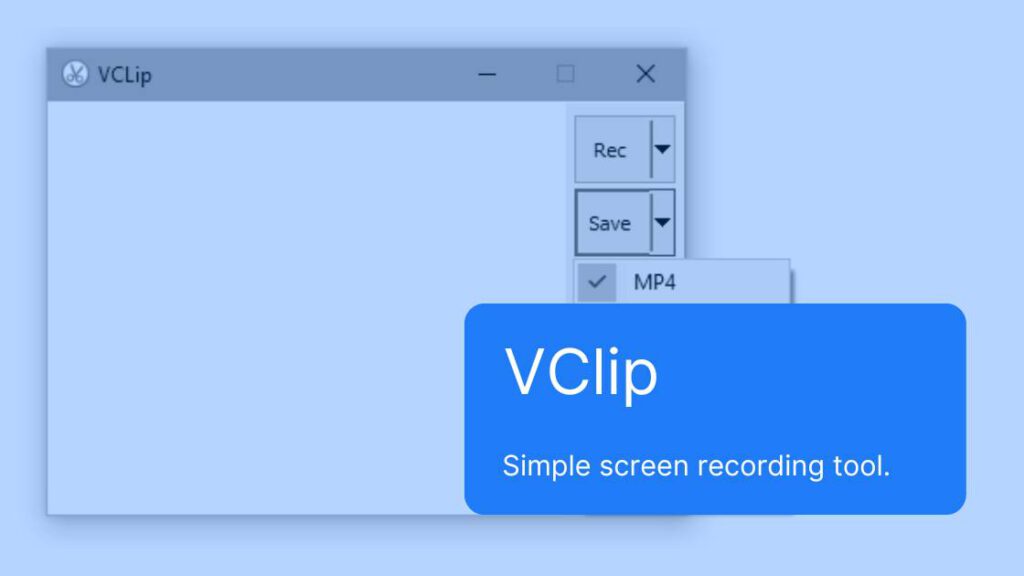 Available for Windows 10, 8.1, 8.0, 7, and Vista.
Completely free to use without restrictions and offers the ability to donate if you like the program.
VClip is a free screencasting tool made by the same company that created Gifcam mentioned earlier in the list. You can describe VClip in one word: simple. It's nice to have a lot of options, but VClip slims everything down so that only the necessary features are present and ensures they work well.
Additionally, you can select the frame rate and the format of output — an advantage over other Giphy alternatives that force the file into a GIF format.
VClip can also produce:
The screencasting tool and GIF recorder allow users to capture animated GIF files, either using the whole screen or just grabbing part of the screen occurring by default at 30fps.
Ensuring everything you record you want is there is made a little easier by the transparent VClip window, putting the screen in front and center.
Recordit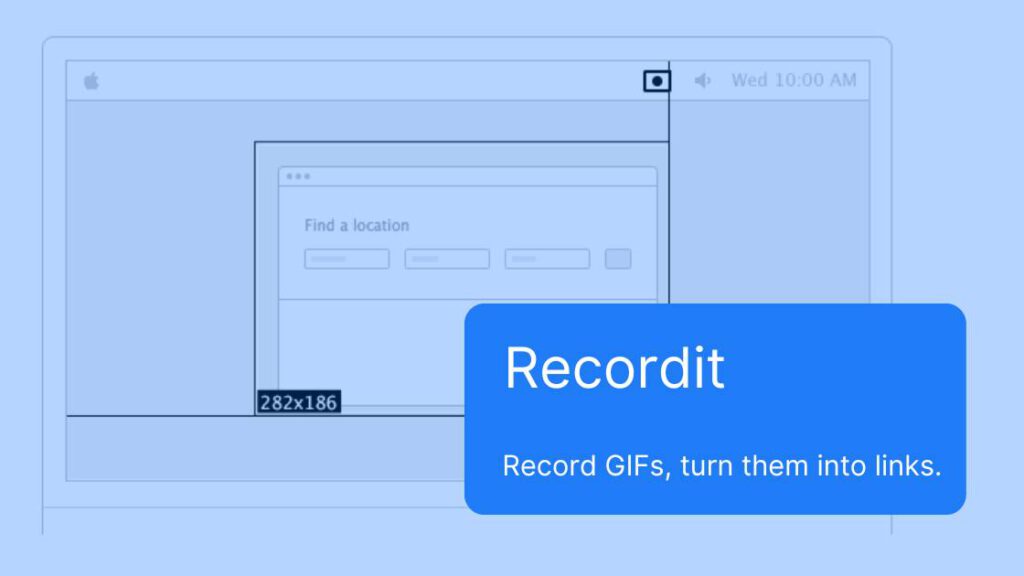 Available for: Windows 8 or later.
Free to use with some options unlocked with the pro version.
Recordit is a free Giphy alternative that prides itself on being fast and free. In fact, Recordit is unique on this list as it doesn't store GIFs on your computer. Instead, you can share creations on social media from the online database that the tool provides.
Like Giphy, online storage is a benefit for anyone lacking computer storage space or who makes a lot of one-use GIFs that don't need saving for another time.
Recordit limits users to 4 FPS, making a great quick source of GIFs that are needed spur of the moment rather than for presentations. It may not be sufficient for users who churn out large amounts of content with very high-definition files, but its easy-to-use interface makes up for it.
Professionals looking for a way to record GIFs quickly and use a higher speed can choose to pay for a Pro version with additional features.
LICEcap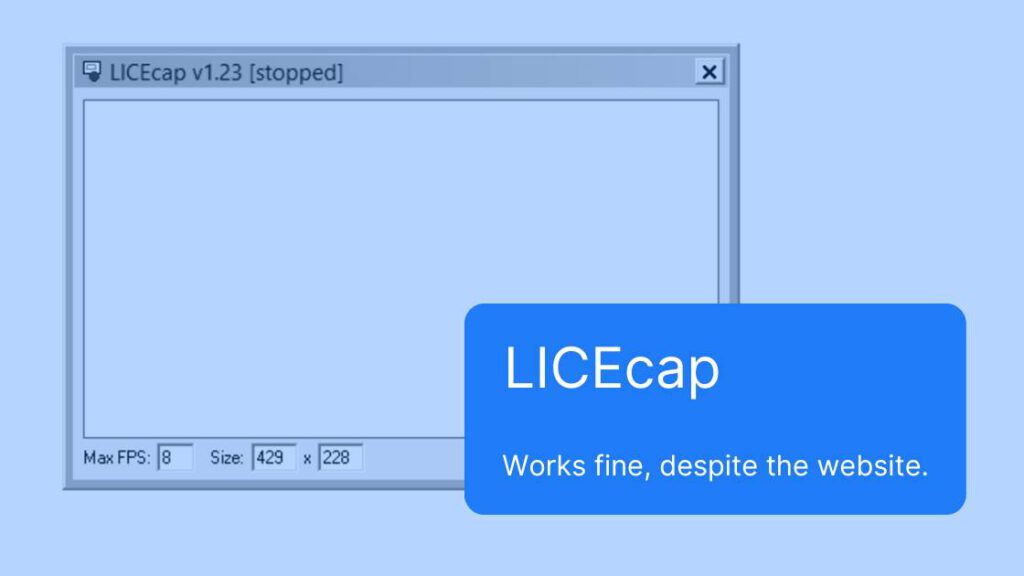 Available for: Windows XP or later.
Completely free and includes source code.
LICEcap is a free cross-platform application that supplies screencasting tools to screen capture an animated GIF on your computer for those that want to have the source code for their program.
Users can move the screen recorder frame while recording and choose the frame rate. The background of LICEcap is transparent, so screen grabs show the computer background or at least part of it, and hotkeys make triggering the program easy while recording.
With LICEcap, you have the option of saving your GIF in multiple formats, including GIF and the lossless LCF format.
ShareX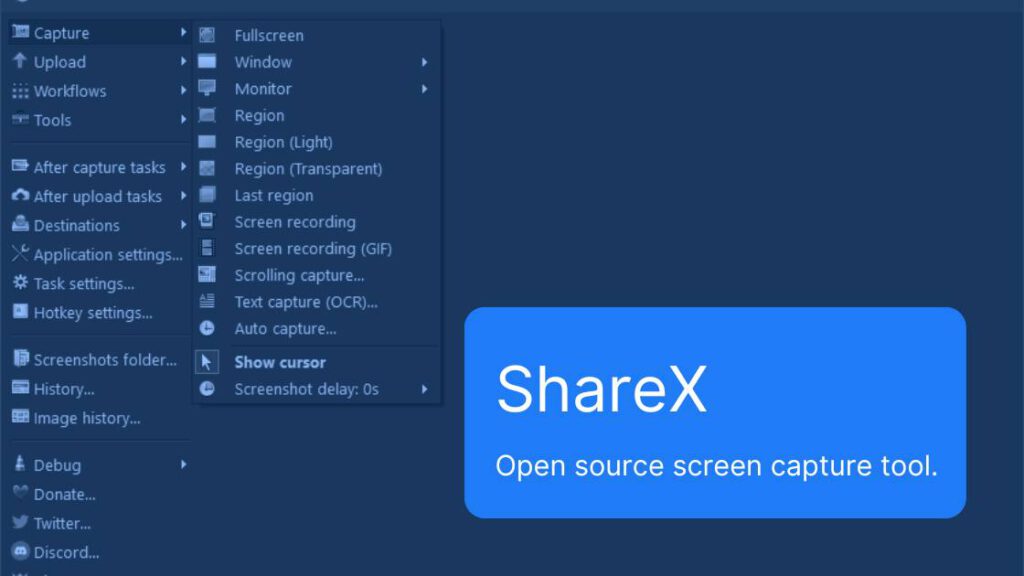 Available for: Windows 7 or later.
Completely free and open-source.
ShareX is a free screen capture and GIF creator that can also create video files. The screen recording functions are pretty limited, as they do not allow changing frame rates or the size of the video. Still, they're reliable, and the program doesn't shudder or freeze even during high-quality videos.
A bonus of ShareX is that it is open-source, meaning users can improve on the program while they use it. For social media, users can upload and share to sites like Flickr, Twitter, and Vimeo with a click or two of a button. As previously mentioned, ShareX also offers photo editing features.
Conclusion
There are plenty of options on the market for Giphy capture alternatives for Windows users of various expertise levels, even if they're running Windows XP.
Clipclip GIF capture is the best pick of the bunch, a great GIF/MP4 recording alternative for Windows. However, if the program doesn't suit your needs, just choose another from the curated list above, and you're sure to enjoy it.
Add in screen-recording and MP4 capture to bring what you're watching or playing to the internet or just for the memories. Making and sharing GIFs, whether for fun, work, or school, is a rewarding past time especially when the programs make it so easy to do.