Copy multiple items to
your clipboard

Extract Text from
Images (OCR)

Synchronize to your
cloud drive

Search your clipboard
History

Translate clips to any
language
What is a Clipboard Manager?
ClipClip is a free clipboard management software for Windows that will revolutionize the way you copy and paste. ClipClip makes it possible to copy multiple texts, images or files to your clipboard. You can then browse or search through these Latest Clips, or convert them to Saved Clips so you can assign a title and organize them into folders to use later on. 
By pressing CTRL+SHIFT+V you can view a list of all of your past clips, so you can paste without losing focus of what you were working on. Whether you're an engineer, lawyer, manager, executive, accountant, salesperson, office clerk, customer support rep or just someone who uses Copy & Paste frequently, ClipClip can make you more productive!
Hover over glowing icons to read more details.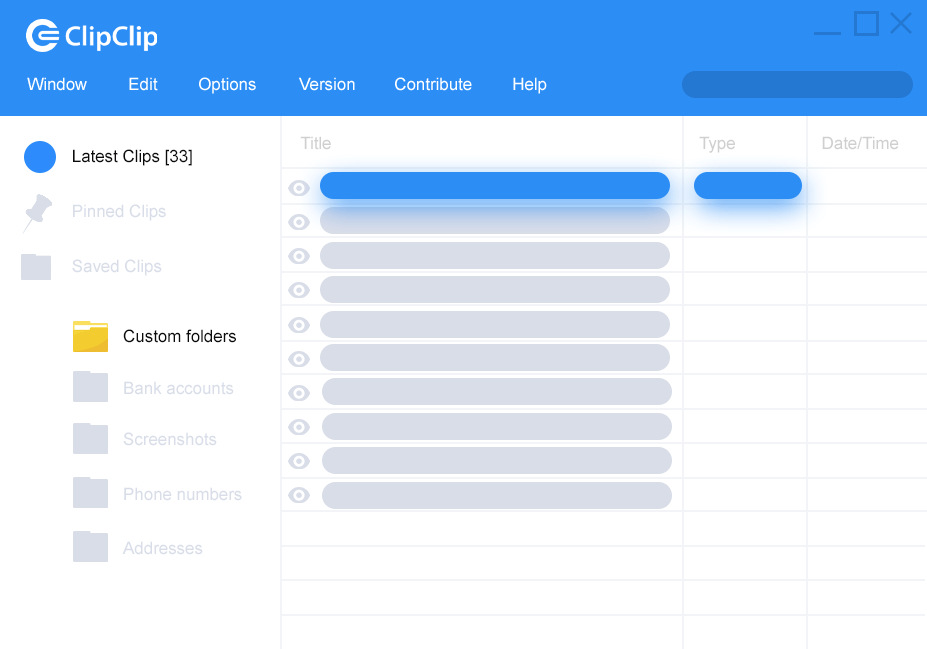 All your latest copied clips are stored in your clipclip application 
1 of 4
Create as many folders as you need, use the drag and drop feature to quickly organize your clips. 
2 of 4
Hover over your clips to preview them.
3 of 4
Quickly search your entire ClipClip application to find any of your clips.
4 of 4
Used by professionals across a multitude of industries
Game changing copy paste software. I can't believe this functionality is not part of the native OS! So helpful and so easy to use
Copy Paste History Got Saved I was using it to have my researched data available at one place, thanks to one of my colleague who have suggested me this. I wish guys behind ClipClip will make it for Mac as well.
Saves Tons of Time! ClipClip ensures that the product text I use is accurate. No more typing each description by hand and risking typos. A real time saver.
ClipClip is much more than just a clipboard manager
It's an All-in-one application for your clipboard!
See what ClipClip can do for you!
Learn how professionals leverage the power of ClipClip in their everyday workflow.​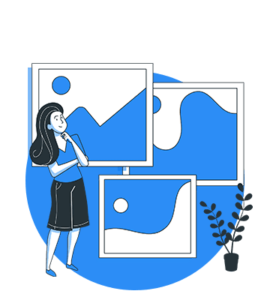 Reduce the Educational Workload. ClipClip speeds up the process of administrative and non-teaching activities, freeing teachers to focus on their
Read More »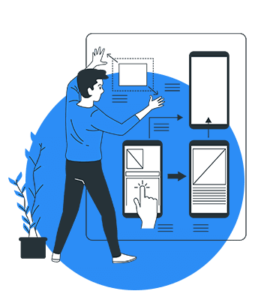 Liberate the creative process. ClipClip facilitates common tasks and streamlines the design process, disencumbering designers so they can spend more
Read More »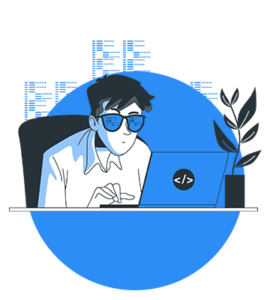 Accelerate the Coding Process. ClipClip helps programmers to quickly access and organize data. The Challenge Programmers often need to juggle
Read More »